2018? Are you kidding me? How did another year come and go so fast? Well welcome to the new year! Before we dive in to 2018, I want to reflect fondly back to the top 3 posts on Instagram.  These are a tribute to my followers, who let me know what you want to see more of by your likes and comments.  I salute you!
Here's the Countdown:
Don't you miss those Letterman Top 10 Countdowns? Here we go (in Dave's voice) starting with #3:
First of all, top post number 3: A hipster kitchen I designed this space for a house flipper in Hollywood. Not only is airy and functional, it is also a prime example of how inexpensive materials don't mean you have to compromise on style or quality. Don't you just love the light, bright finishes?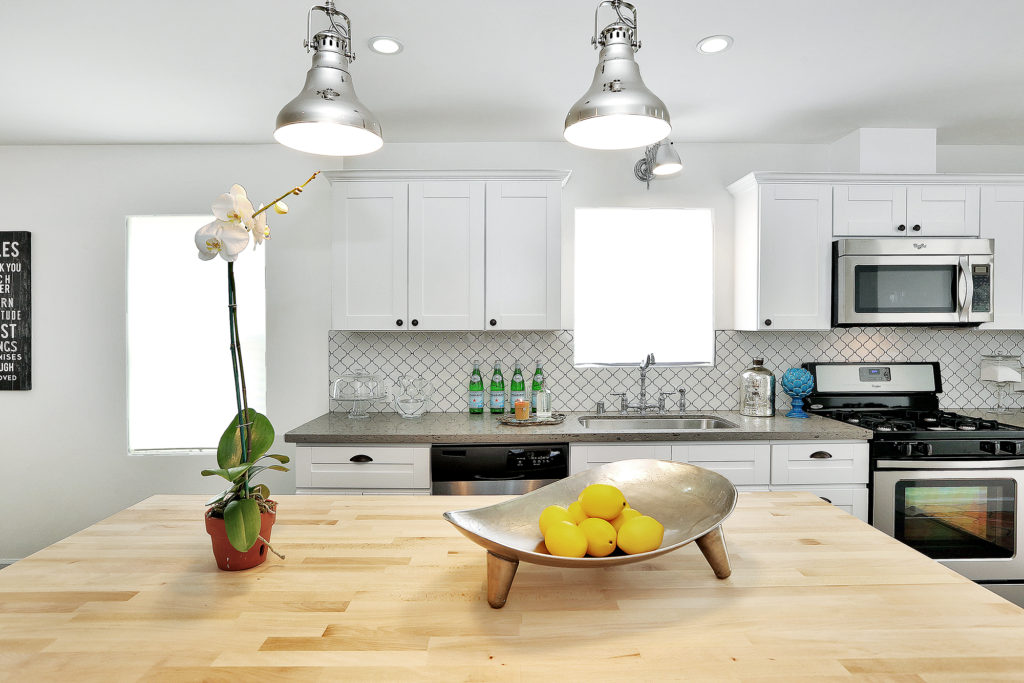 Number 2: This one is for those of you who are going to miss Chip and #Joanna Gaines; a husband and wife office with a farmhouse flair and tons of counter space.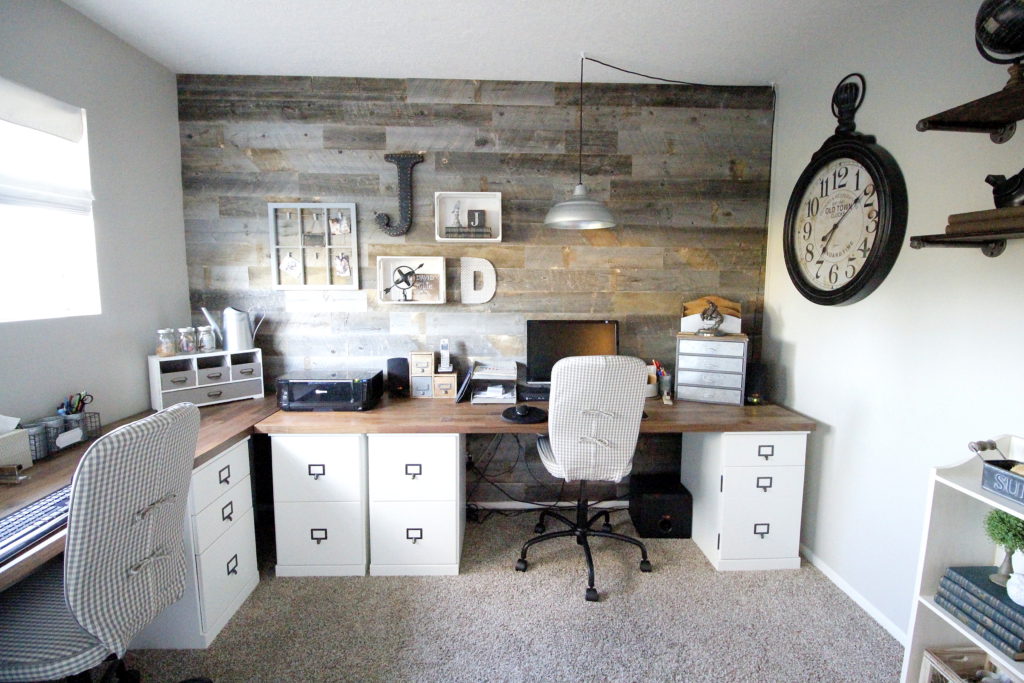 And…drumroll please! #1 , the very top post of 2017: From our #HGTV episode of #House Hunters, may I present the colorful bar with a built-in aquarium. The homeowner wanted a focal point with "WOW" and as a result got this entertainment gem of a wet bar. How cool is that? It's easier than you think. Check out the episode to see how we did it!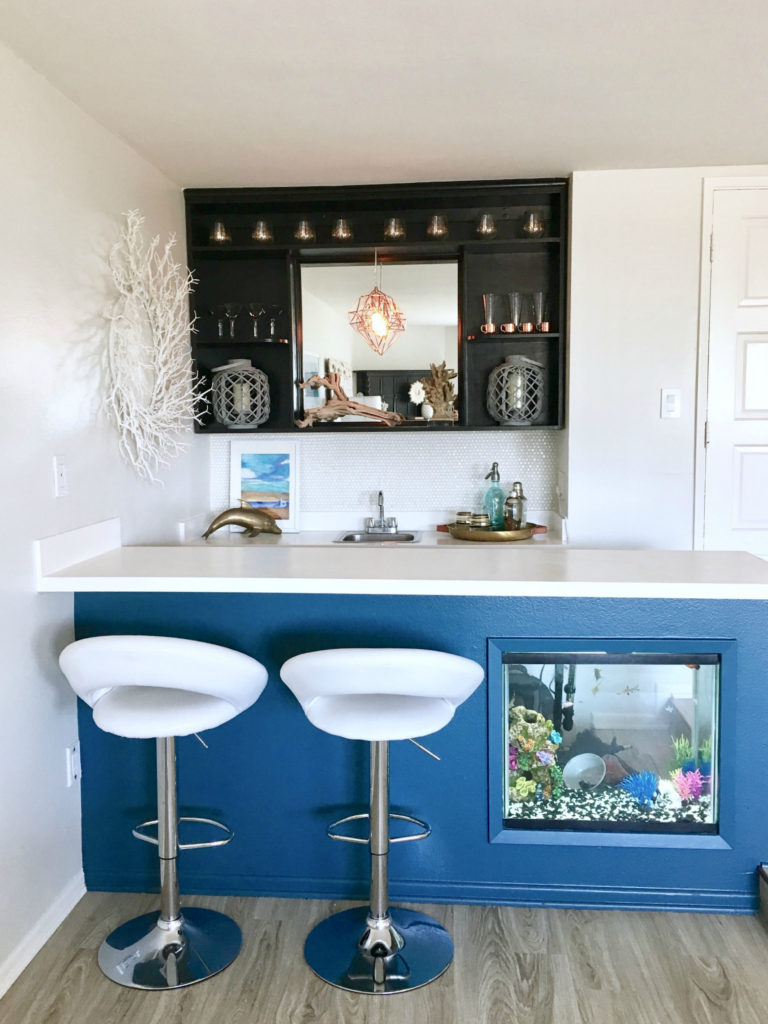 Now On to 2018! What will this year's top posts be?
It has been a great year of getting to meet new people, helping you design on a budget and sharing tons of info on Facebook, Instagram and our website, as well as offering vintage, one-of-a-kind finds in my Etsy store.
I love sharing my ideas with you and hearing how you incorporate them into your nest, and, as a result, creating your happy place. I look forward to more in the coming year and I'm working on ways to make myself more accessible to help you be the champion of your own design.  Be sure to follow me on Instagram and everywhere else to make sure you don't miss out on the opportunity to be a part of my beta group for a new program I'm launching soon.  Details will be announced as soon as I am able.
Here's to a happy, healthy and design-worthy 2018. Finally, if you would like a consult with me for any project no matter how big or small, click here and I'd be happy to help you!.