;
In this episode of Thrift Store Tuesday, I found a vintage bedroom set that was hideously ugly.  But!….I show you what it could look like with fresh paint.  I also talk about choosing only one part of the set, not the whole thing.  Matchy matchy furniture sets are a thing of the past.
 Eeks!  My eyes are bleeding!
But now look at how stunning they could be.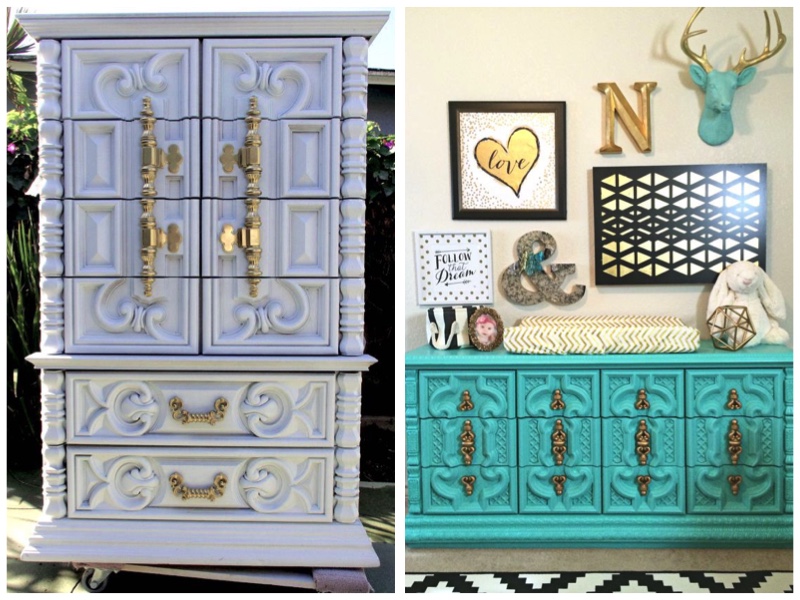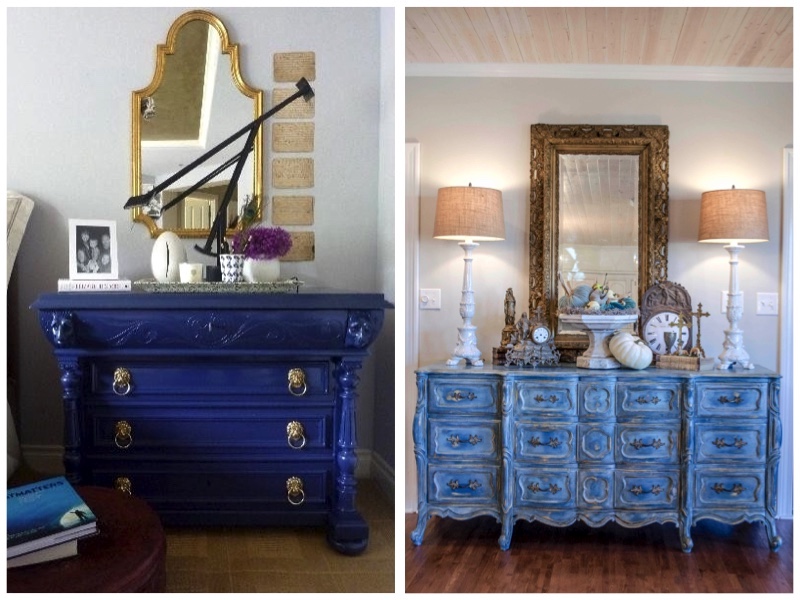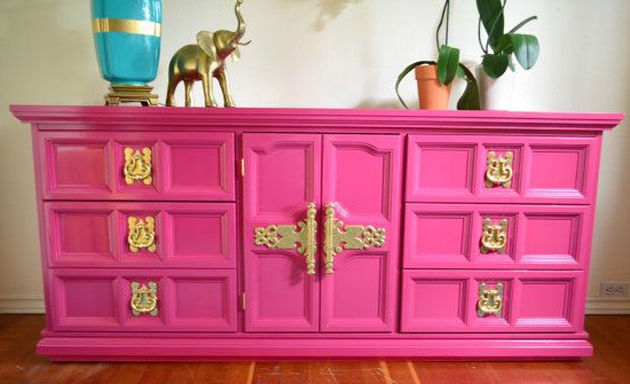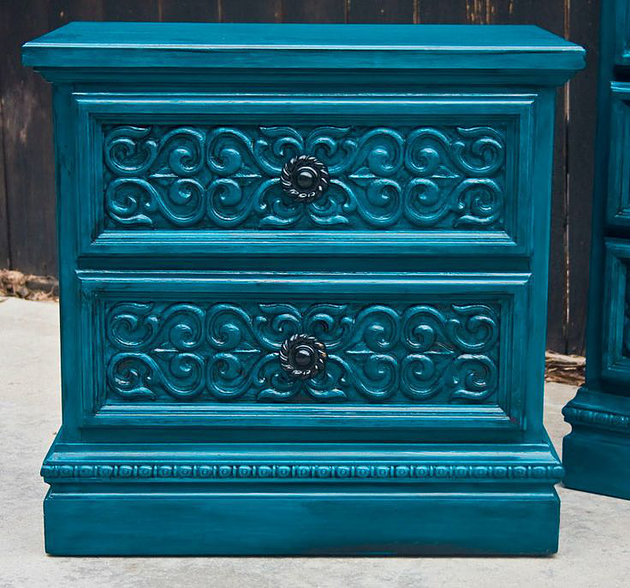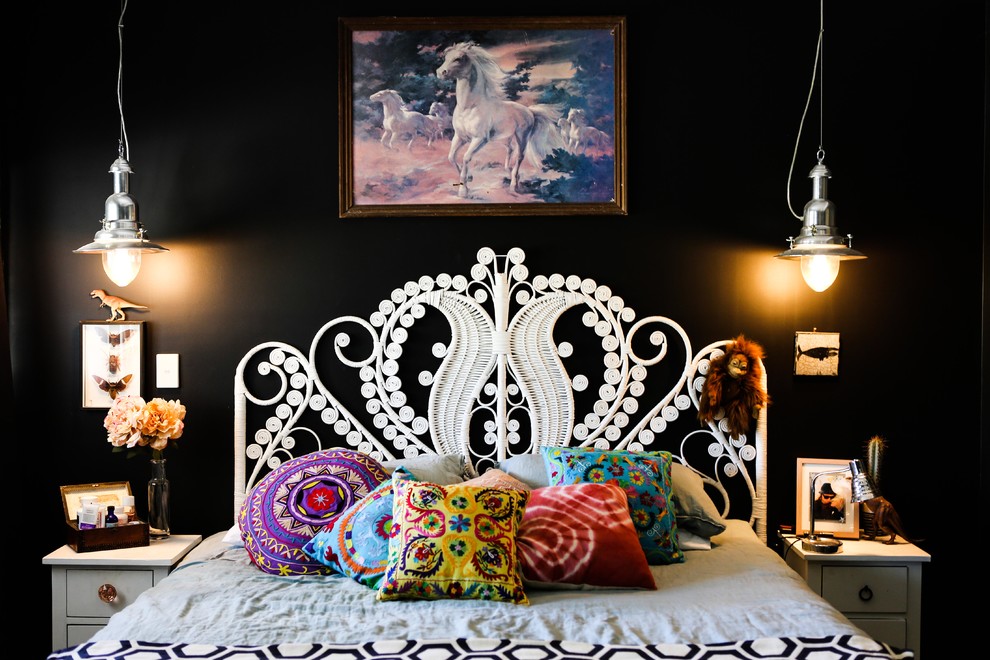 And for an extra bit of inspiration, can't you see any one of these pieces in this room?  Now if I could just find out who designed this room so I can give them credit.  Anyone know?  Reply in the comments so I can share!
Until next time!