I recently spent some time in South Africa and we stumbled across this gorgeous restaurant on our last day in #CapeTown, South Africa.  It was so gorgeous that I simply had to share it with you!
Life Grand Cafe was designed by a husband and wife team, John & Maira Koutsoudakis who also own Life Interiors Architecture Strategic Design.    The combination of Africa chic with rustic wood ceilings, natural materials such as marble & brass, and luxurious details created an ambiance that stole my heart.  I've always been a great proponent of mixing ethnic rustic detail with shiny luxurious glamour, which I call "Rustic glamour".  The color combination of varying shades of teal and lime green, along with a scalloped fish scale brass surface on one of their bars, to the studded deep teal glossy doors in this hallway left me in complete awe.  I don't want to be too wordy because, after all, you're here for inspiring design images, right?  Well, say no more…..on to the beauty.
Photos by Marilynn Taylor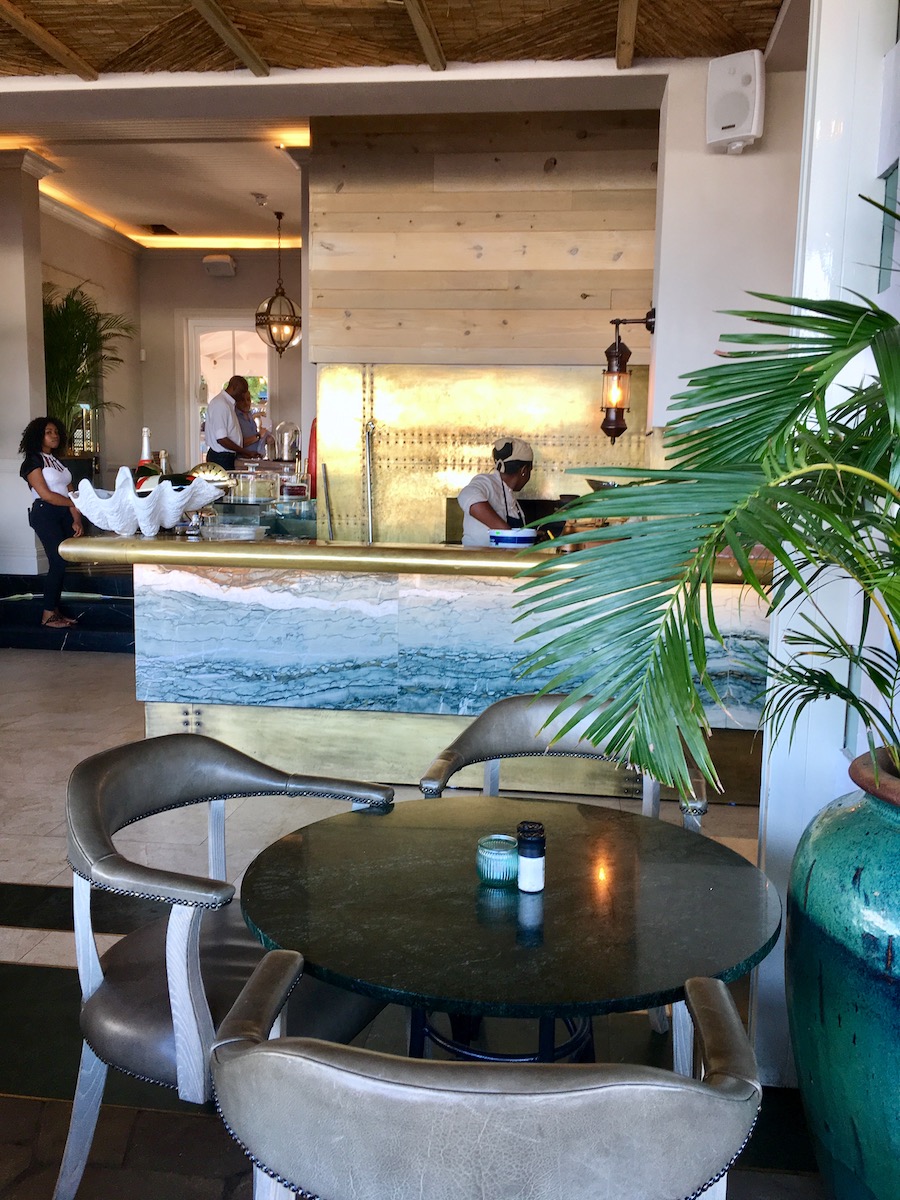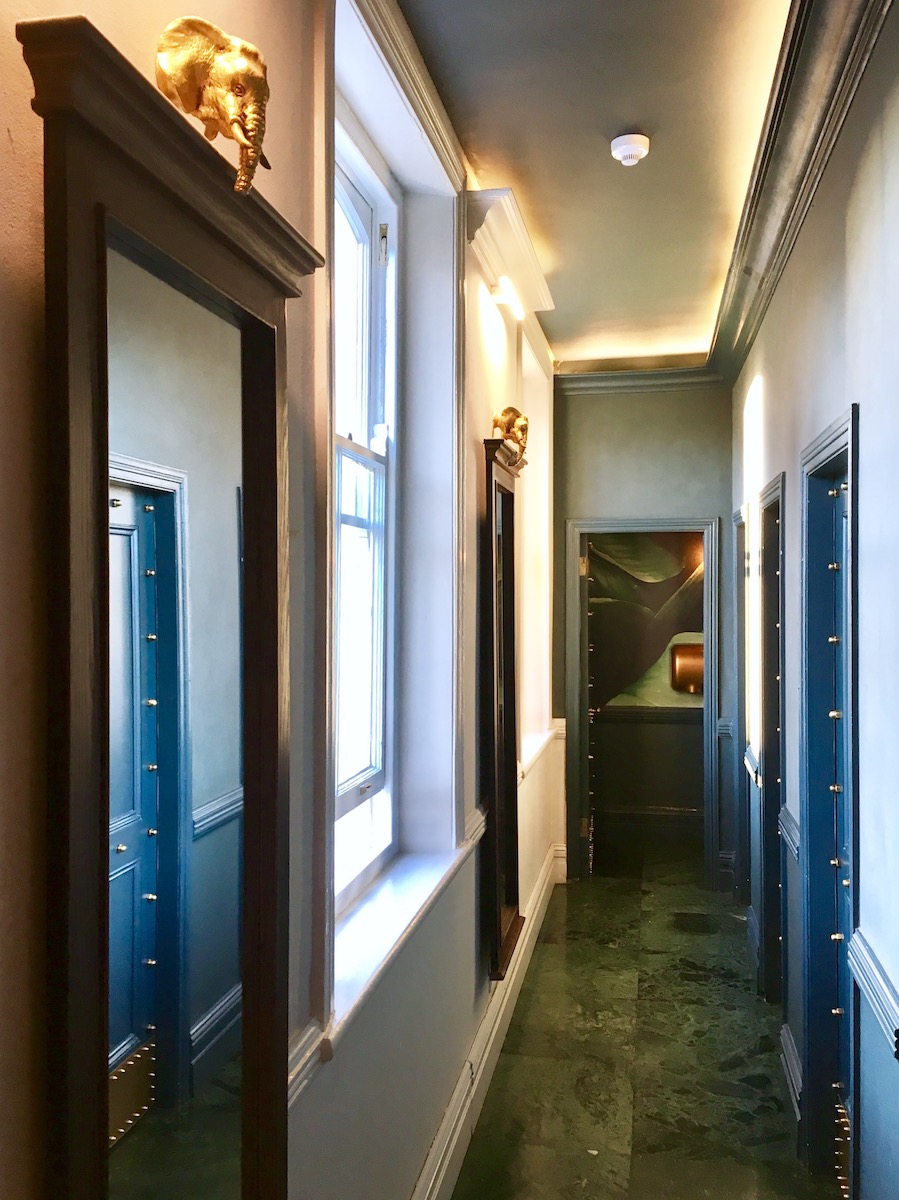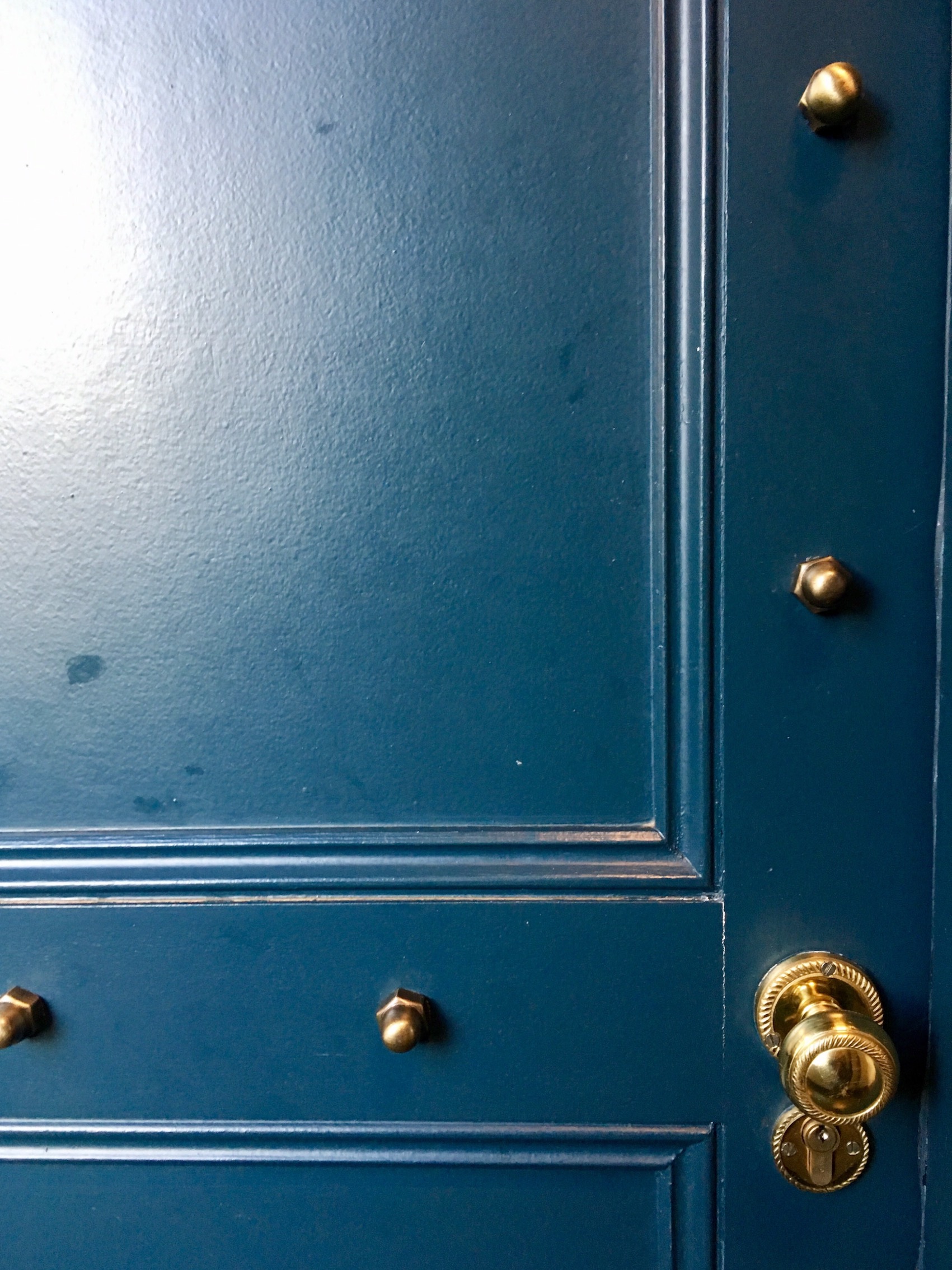 PS, did you see the copper hand dryer?  Yah.  It's all in the details.  Have a great weekend!